About MissionLine Logistics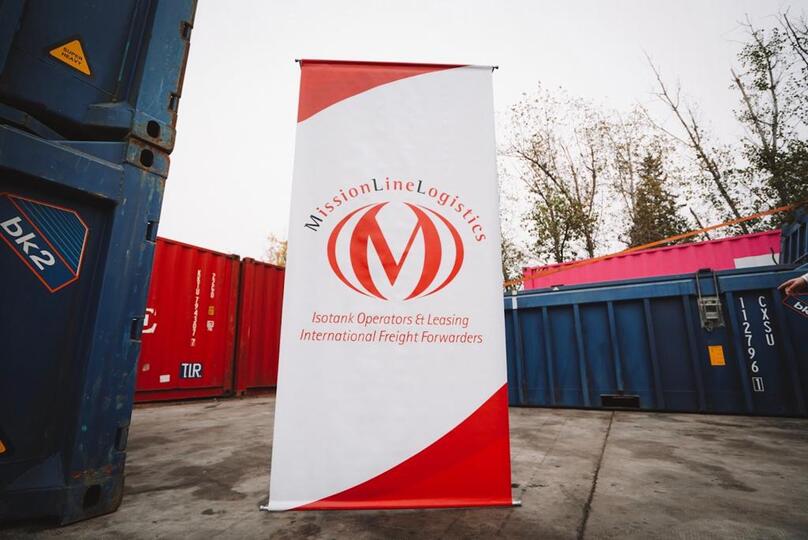 We are specialists in the international logistics of liquid and solid bulk cargo, in bulk tank containers.
Our activity as an international shipping company began in 2005 in Buenos Aires, Argentina.
After becoming established in our country as leader regarding the shipping of liquids in tank containers, we set up Missionline Logistics do Brasil in the city of Sorocaba, SP, in 2015. By that time we were already operating in Brazil through a network of agents.
Over the course of our history, customers such as tank container operators and the highest ranking leasing companies of tank containers placed their trust in our professional services.
During the initial years, it was VTG Tanktainer GmbH that put their trust in us as their agent in Argentina, Uruguay and Paraguay. In 2014, VTG Tanktainer GmbH boosted its ties with our company even further by appointing us exclusive agents in Brazil, which concluded in 2019 with a joint venture between the two companies than became VTG-Missionline Tanktainer do Brasil Ltda.
In 2022, SUTTONS Group, a company positioned among the top 10 leading tank container operators worldwide, acquired the entirety of VTG Tanktainer GmbH's international business, whereby MissionLine Logistics is currently a partner of Suttons Group in Brazil and its representative in Argentina, Uruguay and Paraguay.
Our ongoing quest for improvements and our innovative spirit led us to develop the leasing department in 2017, when we incorporated the first tank containers to our rental fleet.
Since then our leasing division has incorporated a wide variety of units for offer, from tank containers for hazardous and non-hazardous liquids to tank containers for gases, powders and asphalt, and bulk containers for solid bulk, little known units in our markets that are capable of generating considerable logistic savings.
Our commitment to offering innovative products translated into reality in 2019 with the organization of the first exhibition of containers for solid and liquid bulk products in Mendoza, Argentina.
Knowledge of the product, experience, adaptability and a creative spirit are the qualities that have led us to successfully develop our services in the logistics and customer service.
We have a stable team of professionals who guarantee personalized attention to comply with all your logistic requests and needs.
Milestones in the history of MissionLine Logistics S.A.
2005 – The company was founded
2006 – Appointed as VTG Tanktainer GmbH agent
2009 – Beginning of operations in Brazil
2013 – Joint operation with the Argentinian Navy supplying tank containers to the Orkney Antarctic Base – South Orkney Islands.
2014 – Appointed as exclusive VTG Tanktainer GmbH agent in Brazil
2017 – Presentation of the controlled temperature tank container in Buenos Aires
2018 – First export of lemon juice in bulk in Reefer tank containers.
2019 – Joint venture set up between VTG Tanktainer and Missionline Logistics, giving rise to VTG-MissionLine Tanktainer do Brasil Ltda.
First arrival of a Bitutainer in Brazil
First exhibition of intermodal containers for bulk
2022 – MissionLine Logistics becomes Suttons Group agent in Argentina. Uruguay and Paraguay and partner in Brazil in the JV called Suttons – Missionline do Brasil Ltda.
Integrity. Doing the right thing on every occasion, ethically and transparently, is what allows us to create lasting bonds with our customers and our community.
Creativity. We continually seek innovative solutions for the purpose of simplifying processes, reducing costs and minimizing any environmental impact.
Teamwork. Working as one we are more efficient, working as one we reach our goals more easily. We are guided by the rules, pragmatism and efficacy. We are guided by the rules, pragmatism and efficiency.
Sustainability. Starting out from our in-house team and practices, and extending to our logistical solutions and our customers.
Enthusiasm. A motivated team that views every customer's application as a chance to stand out.
To provide our customers with the best service and the most appropriate solution to their logistic and domestic and international shipping needs, in accordance with standing domestic and international regulations and standards.
To become the most innovative and sustainable international logistics company of containerized bulk in South America.
MissionLine Organizational Chart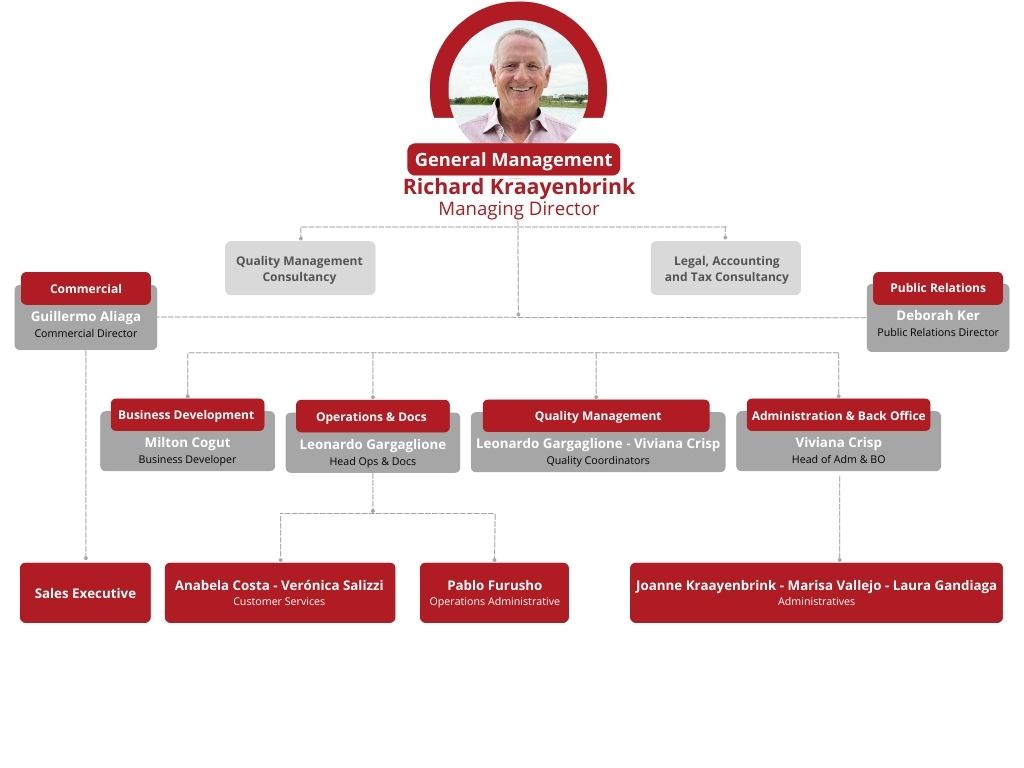 Duis aute irure dolor in reprehenderit in voluptate velit esse cillum dolore eu fugiat nulla pariatur.
Duis aute irure dolor in reprehenderit in voluptate velit esse cillum dolore eu fugiat nulla pariatur.
Duis aute irure dolor in reprehenderit in voluptate velit esse cillum dolore eu fugiat nulla pariatur.