Rental of tank containers for hazardous and non-hazardous chemical products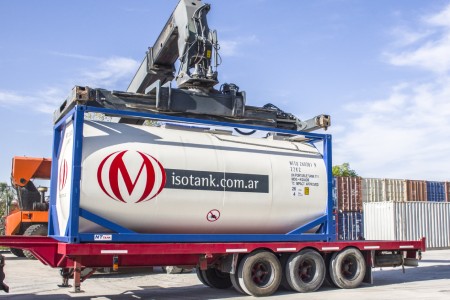 We specialize in renting a wide variety of tank containers for chemical products based on their logistics, the product and international regulations.
Reduced capacity tank containers for high-density products.

Large capacity ISO tanks and swap tanks for light products.

ISO tank containers with wave breakers to ensure safe shipping and distribution of liquids.

ISO tank containers with no bottom unloading for hazardous or polluting products.

Compartmentalized ISO tank containers for more than one product.

Active hot/cold controlled temperature ISO tank containers, only refrigerant or only heated.

Carbon steel ISO tank containers or tanks with internal lining for corrosive products.
Capacities of between 15,000 and 26,000 liters.
Dimensions: 20': L: 6.10 m ( 20′) x W: 2.44 m ( 8′) x H: 2.59 m (8' 6") or 2.438 m (8')